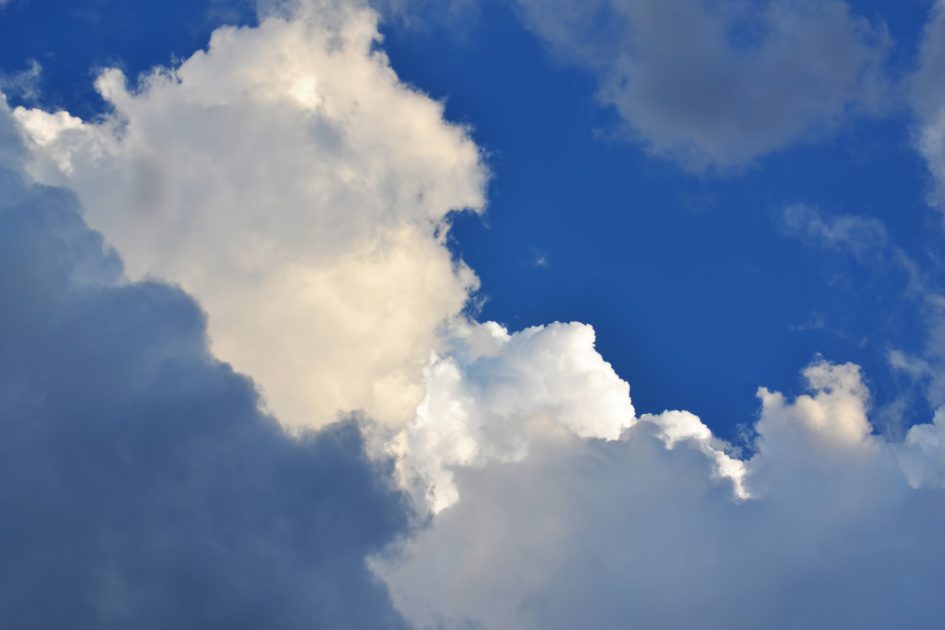 Oct 10 2016
There is a lot of hype surrounding the "Cloud" and this will definitely continue as businesses in Australia continue to adopt various levels of cloud technology into their environment.
So what is the cloud?
There are many definitions for cloud computing, but the essence really is: The use of computing resources (hardware and software) that are delivered as a service over a network (typically the Internet).
The fact is that the majority of businesses in Australia have been using cloud technology for years.  Just think about where your website currently lives… Is it sitting on a server in your office, or is it just "on the Internet" (already in the cloud)?  Your website is an excellent example of the use of cloud technology.
The big question is: When does it make sense to use the cloud and when is it not appropriate? We encourage you to start by asking yourself the following questions, and if  you are unsure of what is available or how it will work for you contact us so that we can provide tailored advice to meet your specific needs.
1. How important is the security of your data?
For businesses that work in the Medical, Financial or Legal verticals, moving sensitive data into the cloud can be a huge privacy consideration. If sensitive information resides with you cloud provider, can they see the information? If so, who else might they be sharing that information with? For those of you who use or have heard of Dropbox, are you aware of the following clauses in their privacy policy?
We may use certain trusted third party companies and individuals to help us provide, analyze, and improve the Service (including but not limited to data storage, maintenance services, database management, web analytics, payment processing, and improvement of the Service's features).

These third parties may have access to your information

We may

disclose to parties outside Dropbox files stored in your Dropbox and information about you

that we collect when we have a good faith belief that disclosure is reasonably necessary
If we are involved in a merger, acquisition, or sale of all or a portion of our assets,

your information may be transferred as part of that transaction
2. How important is the speed in which you access data?
Cloud platforms have a lot benefits in terms of provisioning, speed of setup, storage capabilities etc. However all of your information and data no longer exists onsite, in your office. This means that whenever you want to access information whether it be documents, or launching a program; the information needs to be downloaded off the Internet first. For many businesses this would not be suitable.  If you work with large files, or a lot of images/videos the cloud most likely will not be the best platform for you to use with your "live" data.
3. How reliable is your Internet connection?
Once your live data is on the cloud the only method of accessing it directly through the Internet.  If there are any problems with your Internet connection you will have problems accessing your live data, or you may not be able to work at all.  There are of course numerous measures you can take to increase the reliability of your Internet (multiple redundant connections, upgraded business grade connections with SLA's), but all of these cost extra money and may make the initial low cost of moving to the cloud not as attractive.
Does all of this mean that you shouldn't utilise the cloud?
Absolutely not! As with every decision or investment you make in your business, there needs to be an underlying need or problem that by solving is going to add value to your day to day operations and flow through to your clients. The above considerations may not be of any concern to you or your operations, in which case you could get the ball rolling today!
What are some of the common cloud Technologies?
The answer to this question is almost endless.  There are many great technologies utilising the cloud which will provide value to your business.  As we discussed earlier, website hosting is typical use of the cloud.  Other popular cloud services are CRM (Customer Relationship Management) tools and Microsoft Office (Office 365).  Online Backup is another popular tool and an excellent way to leverage the "endless" storage available in the cloud and it addresses a major issue surrounding backup which is making sure you keep your critical backup data offsite.  You can also reap the benefits of having years of retention on your information, giving you greater levels of resiliency to deletion or data corruption.
Where to from here?
Bigfish Technology are experts in Cloud Technology and Solutions. We have been using and providing cloud based solutions to our clients for over 9 years and are a trusted source for advice and  implementation of cloud technologies.  Please contact us on 1300 784 889 to  discuss how the cloud can work for your business.